Somato Respiratory Integration (SRI) is a practice often used in conjunction with Network Spinal Analysis (NSA) in order to enhance mind-body awareness and connection. It consists of 12 stages to support healing, written by the founder of NSA, Donny Epstein.

The benefits of SRI include:
Give you the tools to access deeper levels of mind-body connection.

Discover your mind's synchronicity with your body's rhythms though breath, movement and personal empowerment.

Discover what may be keeping you stuck in a perspective and gain a deeper understanding of why you react to situations the way you do.

Awaken to your infinite possibilities through recognizing your illusions and transform your conditioned experiences into energy-rich breakthroughs!
The goal of SRI is for you to gain skills that can be used whenever and wherever to enhance lower stress physiology, increase mind-body connection, enhance the NSA adjustment process, and continue building the intuition muscle.
SRI is a practice that can be guided with a facilitator or done on your own to enhance the parasympathetic-side of the autonomic nervous system (the part of physiology that helps our bodies heal better, feel calmer, make better decisions, AND connect with intuition).
---
Meet our SRI Facilitator: Jae Vanorsdale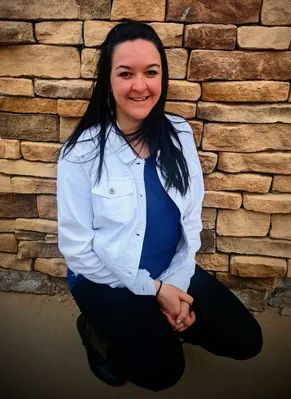 ---
Testimonials
"My family discovered Network Spinal Analysis Care through Body In Balance several years ago. As life happens and all that it entails, we moved away from receiving regular care. This winter my husband and I were in a minor auto accident which reconnected us with Body In Balance and NSA Care. I am currently receiving weekly adjustments to alleviate discomfort and re-establish a healing pattern in my body. The tension/stress my body experienced from the accident has resolved, and I find myself ready to step into a deeper level of healing. About a month ago, I attended a workshop on Somato Respiratory Integration (SRI) at Body In Balance and realized that this was the next step on my healing journey. In conjunction with regular network care from Drs. Scott and Leah Hahn and SRI, I have had the opportunity to begin healing at the next level. Through the tools of SRI and direct guidance from Jae, I have received many wonderful benefits already. I have experienced a relief of physical pain, noticed a positive shift in my relationship with my daughter, experienced a deeper awareness of the areas of stuck-ness in my body, and continue to learn about life patterns that no longer serve my highest expression and letting them go. … Ultimately, I am learning the tools to reclaim my power and my truth! I am re-learning how to connect with all aspects of myself! I feel a sense of groundedness and reconnection to my true essence. I am profoundly grateful for these life changing tools that are available through SRI. Jae, Thank you so much for your compassion, encouragement and guidance through this very powerful process. In profound gratitude and love"
-Kristin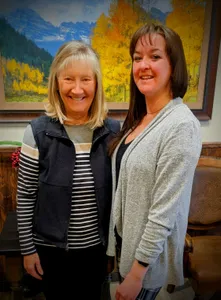 "I have used SRI many times over the past 10 years having learned it from another network practitioner. Once I joined the Body In Balance practice, I was glad to find Jae doing SRI sessions. It's always been a great go-to for any time I found myself in a bad place physically or mentally, or when I was having trouble letting go of issues. When you're stuck, or in that fear spot, SRI is so important and good at moving things along. It's so good for that. But a recent session with Jae brought about a revelation - it's just as important when you're in a good place to do SRI because that's when you're open to stepping into your power for even greater help. When you're hurting or scared, you're operating from shutdown mode. You can't even think about the power you have access to within yourself. But an SRI session when you're doing well will open you up to healing things you weren't even aware of! Using SRI when you're in a good place is the only way you can allow yourself to access the higher realms of your being for bigger and better purposes than you can even imagine. This was an epiphany for me. I will never think of SRI as only a tool to use when things are tough or bad or scary! You want bigger things to start happening? Use SRI when you're in a good place!"
-Karen
---
"Somato Respiratory Integration educates you to your body's rhythms and inner wisdom through focused attention, gentle breath, and touch." - Donny Epstein

If you would like to have a greater mind-body connection and enhance your overall NSA experience, or just have questions about SRI, please submit your contact information below. A member of our team will respond to you shortly.